Walking Wednesdays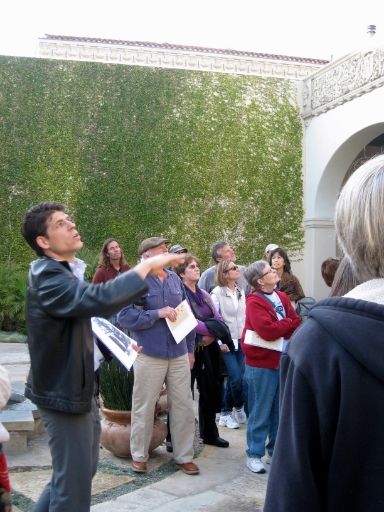 Walking Wednesdays is a series of free, local walking tours around Santa Barbara during the Spring and Summer months.  COAST organizes these walks to promote safe, fun and educational walking in Santa Barbara, as part of our Santa Barbara Walks initiative.
Walking Wednesdays are on the 4th Wednesday of every month from March thru August, starting at 5:30 PM.  Locations of the walk vary depending on the speaker and theme, and walks last about an hour and a half, until around 7:00 PM.
COAST thanks our sponsors for enabling us to continue our popular Walking Wednesdays program for our fifth year in 2015!
Walking Wednesdays 2014 Schedule 
All Walks Start at 530 and Last Until About 7
March 25- Tour Starting at Plaza Rubio, we will walk through four blocks of the Upper East, looking at the wide variety and character of architecture styles led by Anthony Grumbine. Meet at the corner of Laguna and Plaza Rubio (Mission Rose Garden).
April 22- Tour led by Rich Untermann. Exact Route TBD.