About Us
COAST Officers and Board of Directors
(not pictured: Deborah Schwartz)
Mark Bradley, President
Mark is a consultant in the area of transportation demand and policy analysis, working for 12 years in the UK and the Netherlands, and for the last 18 years in California. He recently became a Director at Resource Systems Group (RSG).. He is an internationally-known expert in the field of travel demand modeling for long range planning, and is involved in regional, State and Federal projects to study road pricing, demand for transit services, and the effects of urban design on travel behavior and health. Mark moved from the Bay Area to Santa Barbara in 2002, and joined the COAST Board in 2004, and is serving as our current President. He also serves on the Measure A Citizens' Oversight Committee.
Greg Janée, Vice President
Greg is a software engineer who works at UCSB. He is a longtime advocate for bicyclists and pedestrians and was the SR2S champion at his children's school, Mountain View. Greg lives in Goleta with his wife, Pilar, and two young daughters.
Eva Inbar, Treasurer, (805) 964-0472
Eva was born and raised in Hamburg, Germany. She came to this country in 1973 to attend the University of California Irvine, earning her Ph.D. there. After a brief academic career, she settled in Santa Barbara with her husband, Michael, to raise a family that eventually grew to four children. She became active in the Safe Routes to School movement when she found that her children were not safe biking or walking to their local school. Eva has been a proponent of bicycle and pedestrian safety ever since and has been serving on the COAST board since 2005. You will often see Eva riding her bike around town!
Deborah Schwartz, Secretary
Deborah Schwartz grew up in Santa Barbara, and is currently a planning commissioner with the City of Santa Barbara and a principle of a management consulting firm.  She is also a former community relations director with Sojourn Services, Inc. and a former external affairs director for AT&T.  As a UCSB graduate, her fields of emphasis were Political Science, English, and Linguistics.  Ms. Schwartz also holds a Certificate of Executive Development in Marketing Management from Columbia University.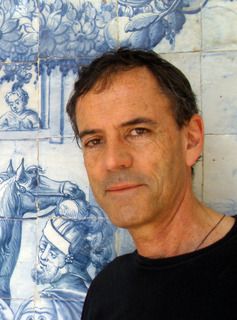 Alex Pujo, Director, (805) 962-3578
Alex is a local architect and an advocate of traditional urban planning and historic preservation: pedestrian access, narrow streets, canopy trees, front porches, mixed use and transit. He served on the City of Santa Barbara Architectural Board of Review (ABR) and Historic Landmarks Commission, and on several County committees overseeing the aesthetics of roads, bridges and trails on the South Coast. He co-founded COAST in 2001 and has served as president from 2010-2012.
Dennis Story, Director, (805) 968-4431
Dennis is the founder of our project Coastal Rail Now, bringing local commuter rail options to Santa Barbara and Ventura Counties!  You can catch Dennis at the annual Train Day celebration, every year in May at the Santa Barbara train station!
Lee Moldaver, Director, (805) 964-6477
Lee is a long-time resident of Santa Barbara, and works in new product development in technology sector. He has extensive civic, professional, and non-profit board service, on the local, state, and national levels. Lee's transportation experience includes: National Blue Ribbon Commission on Transportation, National Safety Council, Santa Barbara MTD, Santa Barbara Transportation Circulation Committee, 101 Advisory committees; Circulation Element updates, among other. For fun, Lee enjoys beach volleyball, sailing, traveling, and enjoying all that Santa Barbara has to offer.
Roger Horton, Director
Roger grew up in Santa Barbara and attended Santa Barbara High School. After a distinguished career first as a US Air Force officer and then as Assistant Chancellor of UCSB, he was elected to two terms on the Santa Barbara City Council ending in 2010. We are honored and excited to have Roger on our board.
Advisory Board
Steve Maas Manager of Strategic Planning & Compliance, MTD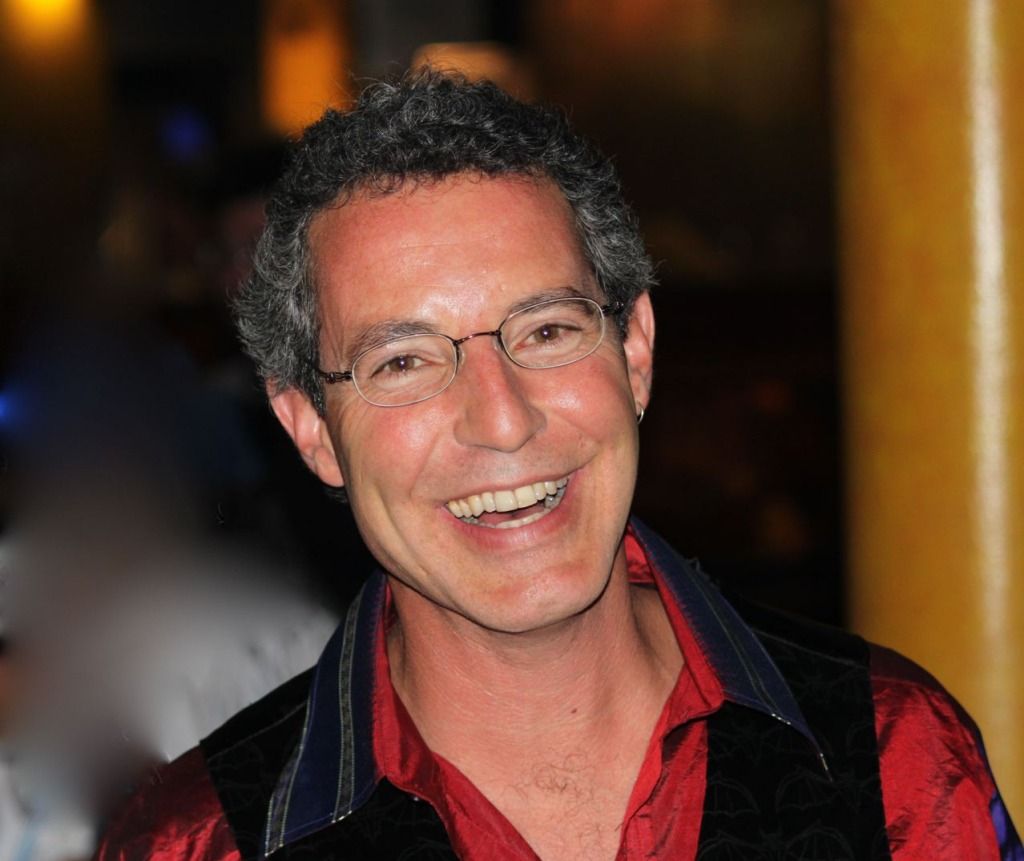 Matt Dobberteen, Alternative Transportation Manager, County of Santa Barbara
Matt Dobberteen was born in Boston and raised in Norman, Oklahoma. Educated at UCSB, where he was a student leader on public policy and resource management, and was elected to the board of IV Rec & Parks right out of school. He became a contract consultant to the County Parks Department, and later began working at the County Planning Department. Matt worked on numerous long-range and community planning projects. He was named County Redevelopment officer, working on projects in Old Town Goleta, Orcutt, and Isla Vista. Named to a similar position with the new City of Goleta. Matt accepted his current position, in the Transportation Planning division of the County Public Works Department, where he works on conventional and sustainable transportation projects of every kind.
Ed France, Director, Bici Centro
Ed loves bicycling, engaging with people, and living in the wondrous place that is Santa Barbara. He thanks his lucky stars that he is fortunate to serve in a vocation that brings these all together. As a member of the community for more than 10 years, Ed has previously worked for the City of Santa Barbara as the Recycling Coordinator and briefly as an administrative assistant to the Sustainable Santa Barbara program. He was also extremely fortunate to meet a band of creative social entrepreneurs who put in the energy and talent to start up Bici Centro community Bike Repair Shop and Education Center. In his free time Ed goes on out of the way routes on his bike commute, Mountain Bikes, and splashes around doing ocean sports. Ed has previously been both an advisor and then board member of the Coalition as well as a volunteer and part-time staff for Bici Centro. If you would like to find a time to go on a ride and talk bike stuff, don't hesitate to call or email him.
Helene Schneider, Mayor, City of Santa Barbara
Grant House, Santa Barbara City Council Member
Brian Fahnestock, Business Executive; MTD and CEC Board member
Brian Fahnestock is the newest member of the COAST Advisory Board. A vice president with a local software company, he also sits on the boards of MTD and CEC. A few years ago, Brian moved from his suburban home in Goleta to Cota Street in downtown Santa Barbara. Next time you are downtown, you might just run into Brian.
Staff
Caitlin Carlson, Project Director
Caitlin is a native of Moorpark and avid walker, she attended UCSB and couldn't bring herself to leave! Graduating with honors with a double B.A. in Global Studies and English, Caitlin has worked for several nonprofit organizations before coming to COAST, working on both political campaigns and sustainable living causes. Caitlin heads Santa Barbara Walks, which aims to make walking safer and more fun to the Santa Barbara area. Currently she heads the Walking Wednesday program and the Eastside Walks project, bringing safer walking conditions to the Eastside of Santa Barbara. She also works on ASERT, Safe Routes to School and Coastal Rail Now.
Kim Stanley-Zimmerman, Safe Routes to School Coordinator
Kim graduated from UCSB with a degree in in environmental studies, and worked in the environmental field in Santa Barbara after graduating. Kim is happy to be working for COAST as Safe Routes to School Coordinator. Health and the environment are two issues she is passionate about in her own life, and is something she "loves espousing- I mean- talking- to kids about!" She's a family gal, living downtown and loves to walk and ride when not rushing around to the area schools!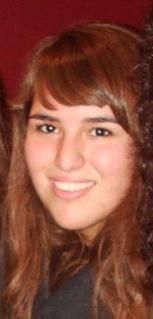 Amy Aguilera, ASERT Community Organizer
Amy Aguilera is ASERT's Transit Organizer. Amy currently attends Ventura College and looking to major in Political Science. Amy's activism got started when she attended Oxnard High SChool, and got involved with social justice groups, later recruited by CAUSE to be trained as a youth leader. Amy talks with bus riders off and on the bus, turns out bus riders to Ventura City Council meetings to comment on our concerns and struggles with public transit, and is an integral part of ASERT's success. COAST is fortunate to have Amy on our team!
Ana Rico, Eastside Walks Community Organizer (805) 331-9235
Ana was born and raised in the Eastside, and is currently our Eastside Walks Organizer, a vital component to the success of our Eastside Walks project. A devoted mother of three , Ana walks with her kids to school every day. She experiences first hand the dangers of walking around the Eastside.
A Brief History
The Coalition for Sustainable Transportation (COAST) promotes convenient transportation alternatives for everyone including the one-third of the population who, by choice or necessity, does not drive. We survey community members about their transportation needs and communicate with government officials and planners to ensure the needs are addressed in the transportation funding process. Our outreach is diverse. We represent farm workers in North County; children in our local schools and commuters desperate for alternatives to driving. COAST began in 1993 as a group of volunteers active in alternative transportation issues. Our group was interested in practical alternatives to the widening of Highway 101 being considered at that time. In the process, we helped redefine the project area as a "corridor" including all modes of transportation along and across 101 rather than within the narrow strip of mainline freeway. COAST was influential in developing the City of Santa Barbara's updated Circulation Element that is recognized as a turning point in local transportation policies. We have been engaged in many transportation related projects including the South Coast Transit Plan, Highway 101 Design Guidelines, North County Unmet Transit Needs, Highway 101 Operational Improvements, 101 in Motion, Safe Routes to School (SR2S) and South Coast Commuter Rail (www.CoastalRailNow.org). COAST incorporated in 2001 as a 501(c)3 organization to continue a broad range of educational activities.
Here are some of our signature achievements since our incorporation in 2002:
COAST challenged the long-standing practice of diverting funds that were designated for North County transit to road maintenance. As a result, a new bus line now serves families in Santa Maria, Vandenberg Village, Lompoc and a vanpool program has been created to take farm workers safely to work in the fields around Santa Maria.
CoastalRailNow, a project of COAST, is spearheading the effort to bring commuter rail to the South Coast. This could take thousands of vehicle trips off our crowded freeway and local streets.
COAST coordinates the Safe Routes to School project, encouraging South Coast children to walk or bike to school, and educating them to do it safely. This improves their fitness and social skills while taking car trips off the road.
Under a grant from the Green Park Foundation, COAST worked with Montecito Union School and the county to build a footpath on San Ysidro Road providing students with a safer way to get to school and play.
COAST formed and led the Coalition for a Fair Measure D, later Measure A, the County wide sales tax dedicated to transportation. This resulted in a dramatically improved expenditure plan with dedicated funding for rail, bus service, walking, biking and Safe Routes to School projects. Measure A, passed by voters in 2008, has been a game changer and will set the course for the next thirty years.
Read our Transportation Platform here.
Our Current Major Sponsors
Foundations
Social Justice Fund for Ventura County
Gas Company of Southern California

Corporate Partners

What are people saying about COAST?
"What I think makes a difference to decision-makers is the extent of community involvement and passion and determination –ongoing determination– not giving up when it comes to controversial issues. And certainly our transportation planning has been controversial at times and in recent years certainly so. This kind of consistent, well-informed, persistent exposure on the part of just plain citizens has made all the difference and I can't overemphasize the importance for local decision-making of an informed and active public. To me that is what COAST represents." — Naomi Schwartz
"Cottage Health System values COAST's efforts for the health and safety of our community's children. Encouraging walking and biking to school from an early age creates healthy habits that last a lifetime.  Thank you to COAST for promoting physical activity in our community." — Dana Goba, Cottage Health System
"On behalf of our 546 students and families, I would like to personally thank you for your time and dedication to making our community a safer place."  – Casie Kilgore, Principal of Franklin School, regarding our Eastside Walks project.